To meet the needs of its customers, Bigben Interactive opened a centre exclusively dedicated to processing orders. This logistics platform, exclusively located at the heart of Europe, enables us provide a reactive service which service which has been appreciated and renowned for several years.
At the crossroads of the main European motorways and close to a recent multi-modal transport centre, the logistics centre of Bigben Interactive ensures that orders are processed and transported in the best possible conditions, meeting its European clients requirements.
" A treatment capacity of 36 packs / minute "
By investing in a new warehouse with an area of approximately 20,000 m2, its storage capacity guarantees the required autonomy which is essential for ensuring quick delivery and a tracking service.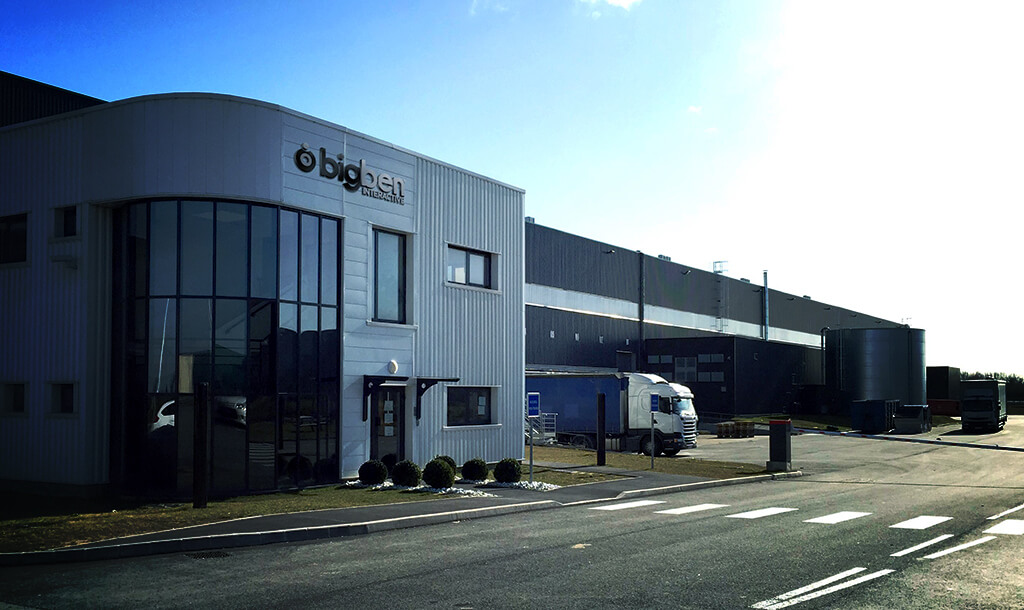 With an automated assistance centre for preparing orders, which includes a semi-automated wire guidance line (still uncommon in Europe), the logistics of Bigben Interactive mean  that deliveries can be made in record time in Europe: from Spain to the Scandinavian countries, from the UK to Greece, Poland, Russia and even Turkey. The agreements we have
entered into with the best service providers in the field of transport mean that deliveries are processed accurately and efficiently.
Since the summer of 2011, it has expanded its capacity with the creation of a new highly efficient complex, whether they are for single parcels or several lorry-loads of pallets.
Over the years, this logistics chain employing fifty people has constantly improved, benefitting from a cutting edge IT support system. With this specially designed software
package, it is has a real-time connection to the Group's sales department. The immediate processing of orders, flows and stock mean a perfectly reliable system all year round, particularly during busy periods. Controlling this final link in the chain consolidates Bigben Interactive's role as an essential and vital element for retailers: big brands, independent retailers and direct online customers.