The core business of the Bigben Group, the audio branch was able to breathe new life onto the shelves of the department stores in France, Germany and Benelux, but also, more recently, in Spain and Italy.
Bigben Sound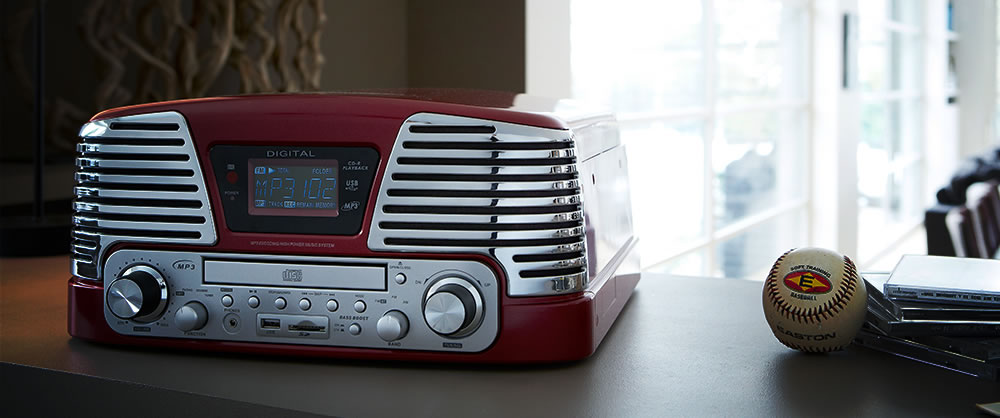 The department is looking to develop original models under its own brand, Bigben Sound. Hi-fi stereos, multimedia towers, speakers with Bluetooth® technology, radio-alarm
clocks…, the range of products that make up the Bigben Sound catalogue is vast and includes numerous products that are sought after by the general public. Thanks to constant strategic monitoring, Bigben Interactive was able to accurately predict the return of vinyl. The excellent sales of its encoder record players prove the sound basis of the choices made by the audio team.
Licences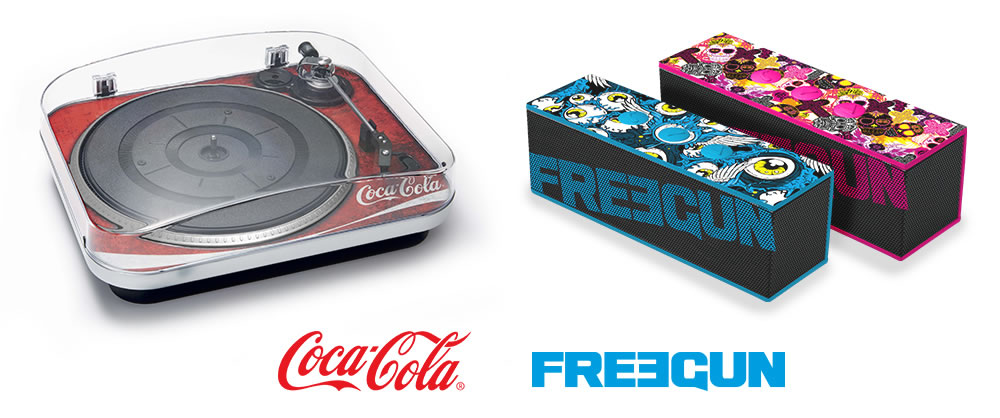 As Bigben Interactive went from strength to strength over the years in the world of audio, many prestigious names joined forces with the group to offer products with an original design. The latest licencing agreement from the company concerns the streetwear Freegun brand, for which the group created a collection including radio-alarm clocks, Bluetooth® speakers and multimedia towers. Freegun therefore joins Coca-Cola as one of Bigben Interactive's partner brands.
Discover all the Bigben Sound audio products
Thomson Audio Video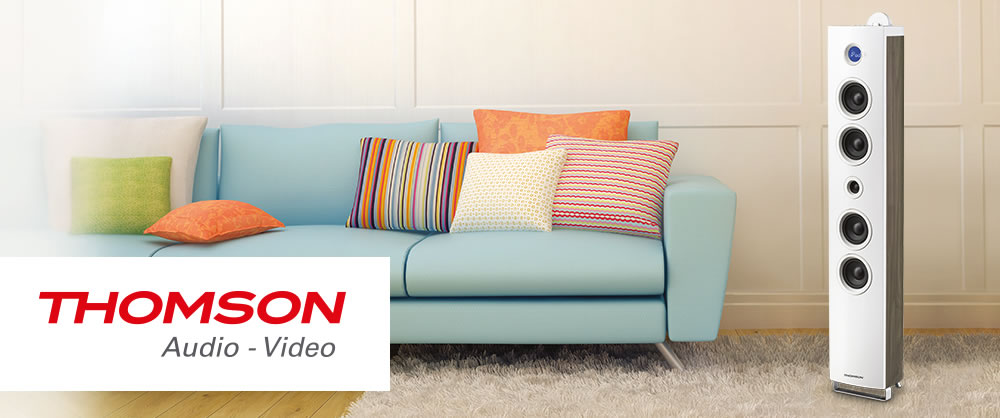 In January 2014, Bigben Interactive signed a licencing agreement with the French company Technicolor. The agreement enabled the group to use the Thomson brand on all its products from its audio and video ranges.
This particularly rewarding partnership enabled the world of Bigben Sound to capitalise on the brand image of Thomson products, a quality guarantee for the public.