Licences
Leader in the sector of mobile phone accessories, Bigben Connected has a rich catalogue of over 1100 models and licences with a high added value. Constantly on the lookout for new development in the market and fashion trends, Bigben Connected was able to anticipate the changes in consumer behaviour by enlarging its catalogue of accessories and top of the range products.
The agreements signed with several globally renowned brands (Jean-Paul Gaultier, Christian Lacroix) is proof of the trust, that these big names in luxury place, in Bigben Connected to produce mobile phone accessories under their licences. The team in charge of licensing has therefore been strengthened, with the aim of offering brands coming from even more diverse worlds.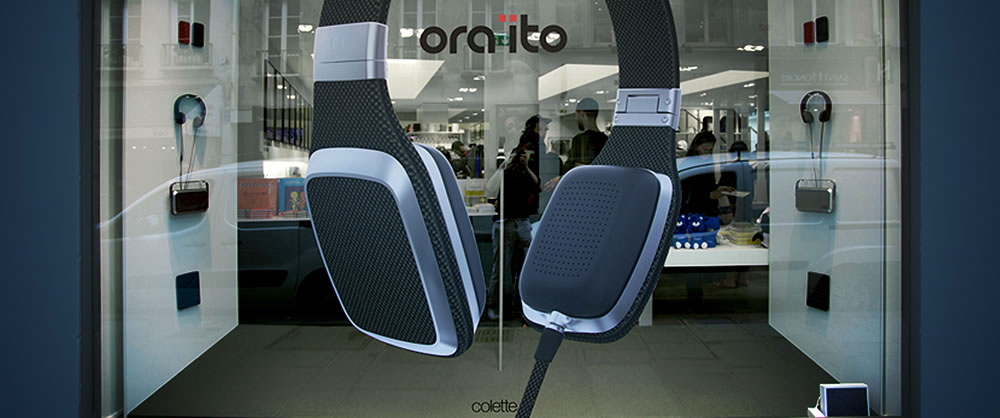 This is how the partnership developed between Bigben Connected and the French designer Ora-Ïto, creator of a range of headphones and phone cases showcasing noble
and innovative materials.
Three products, on-ear headphones Gïotto and Ayrtön as well as the Mïcha charger, were rewarded with the prestigious IF Design Awards 2014 in the Products category. Created in 1953, the IF Design Awards recognize outstanding projects in terms of design and are among the world's most prestigious prizes.The Gïotto headphones, the Emïly speaker and the Louïse case have won 2014 Red Dot Design Awards. The Red Dot Design Awards were created in 1955. The prize is awarded to outstanding, cutting edge projects in design terms. Recipient products are displayed in the Red Dot Museum in Singapore and in the annual Red Dot Design book.
On a completely different note, the top class sports brand Le Coq Sportif is placing its signature on several accessories such as Bluetooth® speakers, headphones and phone cases.
Bigben Ranges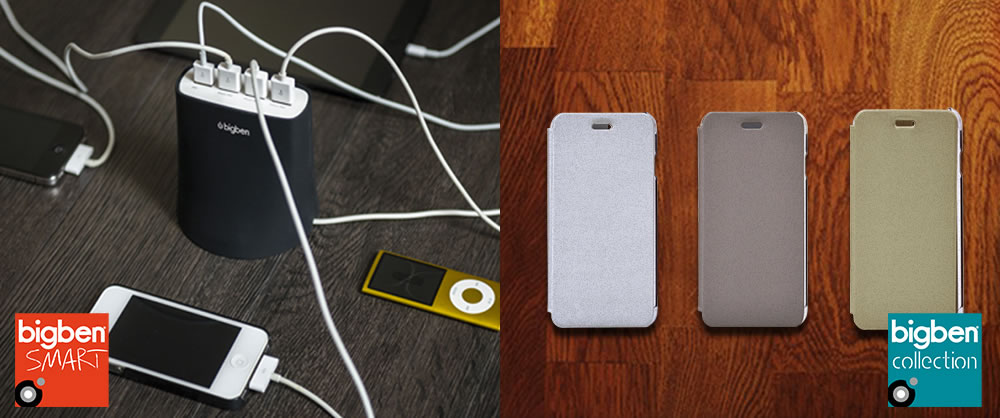 Alongside the collections benefiting from big brand names, Bigben Connected is producing its own line of essential accessories under the Bigben Collection brand. Its universal or
specific cases and holders showcase a simple and clean design. Working in collaboration with the brand, the Bigben Smart range provides all the connectors essential for smartphones from the main manufacturers, such as Apple or Samsung.
Discover all the Bigben's accessories for Smartphones and Tablets