Today Bigben Interactive's acknowledged position as a video games' publisher enables them to publish AAA titles and is a reward for the strategy pursued over several years by the Software division.
WRC (World Rally Championship) is the most sought after racing game licence due to the realism of its simulation.
Run by Bigben Interactive since 2013, this licence will soon have a new game which will make the title a real driving simulator. The French studio Kylotonn Games, who were entrusted with the game's development, has a sophisticated physics engine which will satisfy even the most demanding of players.
This title brings Bigben Interactive closer to the base of core and mid-core gamers that the company wants to reach with its high quality sporting simulations.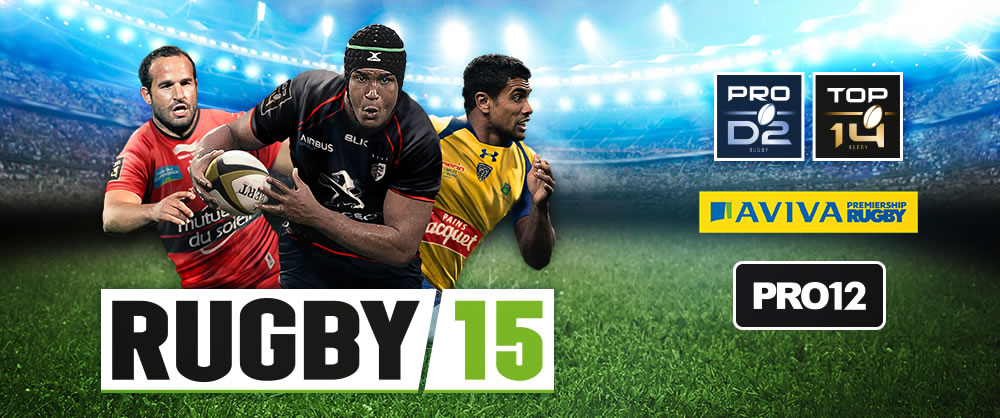 Thanks to an upmarket move which has been perfected and planned over several years, Bigben Interactive has been invited into the circle of major publishers. Thus, in November 2014, the group published Rugby 15, the first rugby game on the next generation consoles. This best-seller relies on official and exclusive licences from four major rugby leagues: Aviva, Top 14, Pro D2 and Pro 12.
The renewed confidence of its partners from the sporting world now allows Bigben Interactive to produce two more simulation games based on major licences and also promises them a bright future.
With Handball Challenge 14, Bigben Interactive has created the reference game in the world of handball. The three most prestigious leagues are represented in it: Championnat
de France, Bundesliga and Liga Asobal. Its innovative gameplay faithfully recreates the feelings on the court.
At the edges of this publisher work, Bigben Interactive is also the exclusive supplier of two recent titles from the Milestone studio which have been very successful with players and
critics alike: MotoGP™14 and MXGP.
Bigben Interactive also includes family games in its upmarket strategy. Using licences that are very popular in all countries like Astérix or Hello Kitty, allows it to reach the wider audience of young and casual gamers.
The company is also investing in the digital games market and offers its titles via download on 17 digital platforms, including, Steam, the PlayStation Store, the Nintendo eShop, and the Apple App Store. This strategy is popular with the public as 4.5 million demo versions were downloaded last year. For 2015, Bigben Interactive plans to launch 135 titles on digital platforms, encouraged by the excellent figures of 2014.